Get Active
Exercise is important for everyone—but for people with Parkinson's, it can help manage symptoms and improve your overall quality of life.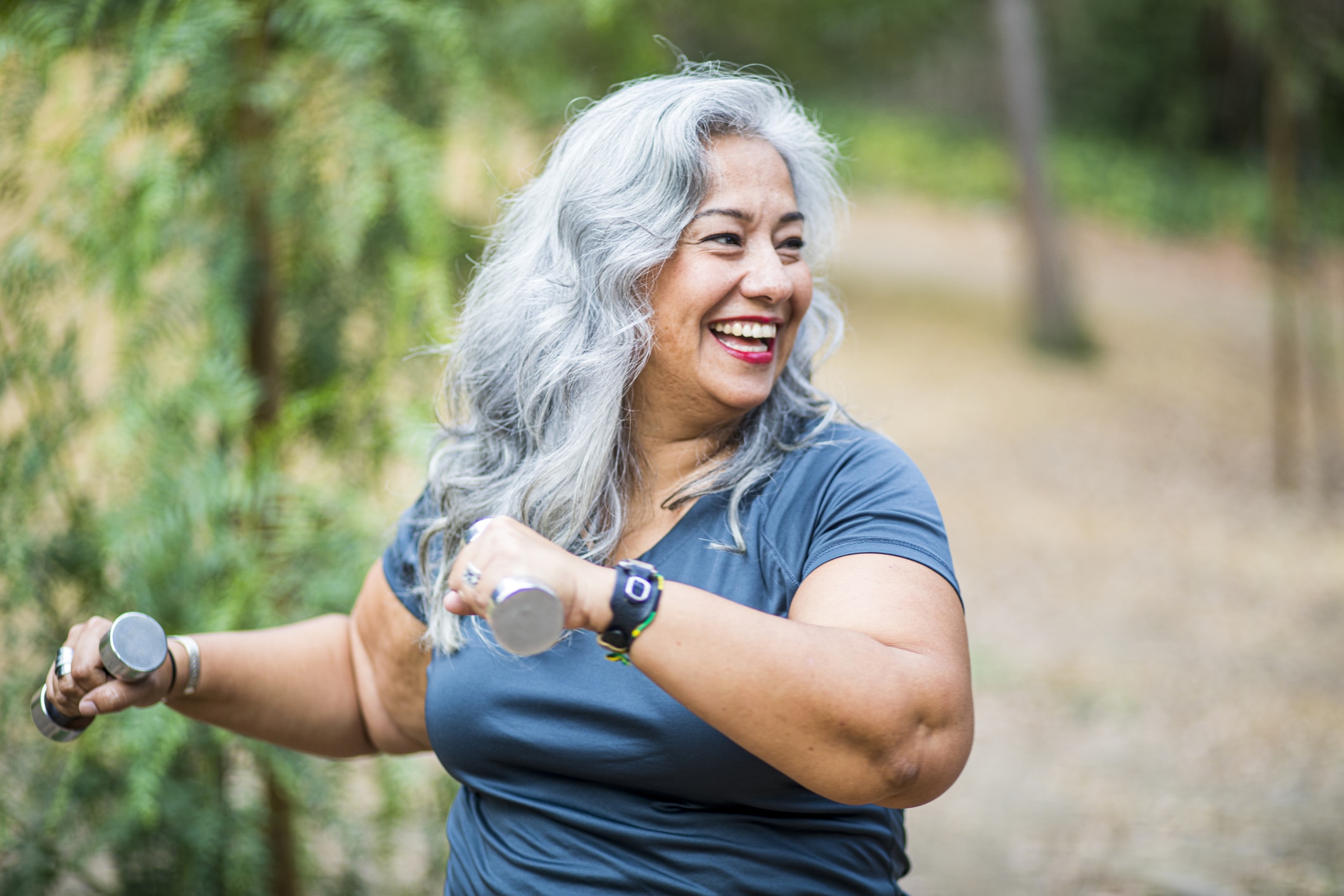 Get started today
Remember: all exercise is good exercise! And finding an activity you enjoy can help you stick with it.
When you're establishing a new routine, knowing where to start is sometimes the hardest part. So we've created a library of Parkinson's exercise videos that can help you manage Parkinson's symptoms, based on research and the recommendations that are included in our exercise guidelines. These online videos allow you to go at your own pace and select the activities that best suit your needs and current athletic ability.
If you're looking for in-person classes or more variety, check some amazing Fitness Partners. You'll find a list of Parkinson's-friendly exercise programs and trainers that have been vetted by the Brian Grant Foundation.
Don't forget—it's important to talk to your doctor or physical therapist before beginning a new exercise program.
Three reasons to exercise regularly
1 Motor symptom management. Research has shown that exercise can improve flexibility, balance, coordination, agility, gait, and strength in people with Parkinson's, helping to relieve common physical symptoms.
2 Non-motor symptom management. Making time for regular exercise doesn't just strengthen your body. It may positively impact depression, apathy, cognition, and sleep difficulties, helping you feel better mentally and emotionally.
3 Delay mobility decline. Studies suggest that exercise may help delay some of the common symptoms of the disease, improving your quality of life in the long-term.
These organizations have online and in person classes, specifically tailored for…

An early-onset Parkinson's diagnosis was a life-changing experience for 45-year-old Todd…

'Tis the season for overindulgence! It's easy to fall into the…
It takes a variety of activities to manage Parkinson's symptoms.
Research has shown that aerobic exercise combined with goal-based training (agility, balance, strength, flexibility, sensory, and cognition) can effectively support the management of Parkinson's symptoms. BGF has developed the 60-minute program below that includes the exercise recommendations and principles for Parkinson's.
We've also developed an online library of workout videos, led by physical therapists with specialized training in Parkinson's.
Learn more about exercise